Bamboo Nappy Liners
Disposable Nappy Liners made from Bamboo. Keep your baby's skin rash free
Shop The Collection
Bamboo Washcloths
Luxuriously soft and thick washcloths. Available in multiple colours!
Shop The Collection
Organic Hooded Towels
Bath time is always fun with a JM baby hooded towel. Comes with a bonus washcloth and laundry bag!
Shop the collection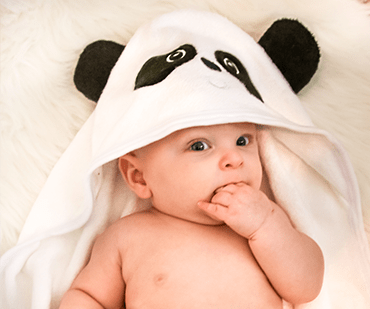 Baby Hooded Towels
Baby towels made with Bamboo making them ultra-absorbent. Perfect for post bath time cuddles!
Shop Now
Mesh Laundry Bags
Never lose your clothing items again with our mesh laundry bags. Comes in 3 different sizes and colours.
Shop Now
Bamboo Washcloths
Keep your baby comfortable & dry with organic baby washcloths. Also comes in a cute giftbox!
Shop Now
I was incredibly impressed with the variety of sizes. The laundry bags handle great in the washer and dryer. The zippers work great and I like that you can tuck them away to prevent damage in the washer/dryer. My clothes smell, look and feel clean after. They also protect my baby's delicate clothing making me think that they are baby essentials!
Purchased: Mesh Laundry Bag
Jan 3, 2022
Lovely print, very minimalist yet chic! And I am yet to use them for our soon to be born baby but I washed them n they r soft n great quality. I have also ordered a few more Jumpy Moo's baby essentials bath products and they are all amazing!
Purchased: Swaddle Blanket
March 12, 2022
Super soft, absorbent, large in size so my LO can use it for more than 2 months and quality stitching. I've just ordered the elephant version as well! So happy with this hooded towel. They also come in a super cute gift box. One of of the baby essentials for a newborn.
May 11, 2022
These washcloths came rolled and tied with ribbon within their box, making them super easy to store. We bought them for use with our bidet to dry off and they're so soft against your skin and we bought some for our young children as well. They are truly one of the must have baby essentials. They clean easily and are honestly perfect.
Purchased: Bamboo Washcloth
April 1, 2022